As an Amazon Associate, we earn from qualifying purchases.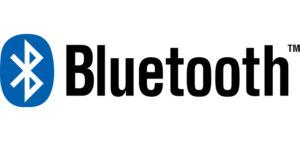 If you are riding, Bluetooth can link your enabled gadgets to your ride's electronic panel so you can listen to music, answer your phone and get hold of directions from a GPS gadget. A Bluetooth headset works the same way while you are riding your motorcycle.
Wireless technologies like Bluetooth are using low-energy radio waves to convey wireless data between Bluetooth-supported devices. Another technology similar to this is Wi-Fi but it does not require extra network devices like modems or routers. Because of its convenience, it is a popular choice for sending information between mobile devices over adjacent ranges.
Bluetooth Headsets for Safety Measure
Bikers have chosen to use Bluetooth intercom headsets because they are less troublesome as compared with the wired kind. The technology enables you to answer important calls while on the road and it is considered safer and more convenient alternative to use because you won't have to fiddle with wires, thus your focus on the road ahead will not be hampered.
Most headsets can be paired up wirelessly with devices such as a smartphone, tablets or communications systems as long as they are Bluetooth-enabled. There are plenty of models available in the market today, each with their own claims but majority of these models are usually designed with decent stereo-sound quality. More often than not, these models are also designed to work in a wide range of settings.
Here are other reasons why driving with this device can benefit you in more ways than one:
If you are driving in a hurry, holding the phone or getting tangled in a bunch of wires can hinder your concentration on the road. Carrying other things other than the handlebars of your ride cuts in on your movement and it provides you with one single hand to rely on. Wireless devices can make those separate, important tasks easier for you to deal with.
For example, if you are listening to a song and suddenly greeted by an incoming phone call, wireless devices actually lets you answer and end calls with just one flick of a button. In addition, talking on the phone by way of a wired device while riding your bike is considered illegal in plenty of states, which is quite reasonable. Thus, the device is a good way to make your driving safer and legal.
These days, there are plenty of available models for these devices with topnotch sound quality, so you won't have to sacrifice sound for convenience. You can look for them in most gadget stores and test them in person, or pore online reviews and look for a particular model you fancy. Majority of these devices include superior bass technology and noise isolation features so that you can actually groove and feel the beat of your favorite songs while in transit.
The first array of Bluetooth headphones weren't met with the same kind of praise today but due to technology and the tireless efforts of folks who are into sound quality, models of said device are now equipped with the latest advancements in sound and are quite on par with their wired counterparts.
These devices are considered sleek and stylish since majority of them have sporty designs. They are designed in a way that they will stay securely in place when you are driving long distances or even working out. Even those who only use the device every once in a while can benefit from its sophisticated design.
Wireless devices are not always expensive. There are plenty of models being sold today, which costs less than a hundred dollars. Several models even include a Bluetooth transmitter in the event that your smartphone or MP3 gadget is not compatible with the technology.
It's your prerogative if you want to spend a couple hundred on a model, but there are reasonably-priced ones in the market which are just as good as the costly units.
Factors to Consider When Looking for a Bluetooth Headset
Majority of these devices are small so you should not expect these gadgets to provide really long battery life. However, you need something that is on par with the battery life of your phone. 5 hours is usually the minimum and to extend its life drastically and conveniently, choose a model with a charging case.
Longer phone calls mean the device itself stays in one place the whole time without making you uncomfortable. Everyone has different sets of ears so look for a model with multiple earbud sizes or a wider choice of ear loop sizes.
As mentioned before, the newer crop of headsets have decent sound quality. Now, the one factor you have to check out is the model's outgoing sound. A good model will convey your voice in a clear manner under normal settings and also neutralize wind noise and other background noise without turning your voice into a tinny, robotic mess.
Purchase a model with a decent Bluetooth range. Test it first on your phone and see if the connection suffered as you walk away from your phone.
Opt for a model that charges by means of a micro-USB than a standard cord. It is more convenient, especially if you are always on the road. In addition, look for headsets with decent controls that will let you take calls and tweak sound volumes automatically without any effort.
In fact there are models out there designed with voice-prompt features, allowing you to do other important tasks without using your hands.
Looking for the right model is easier these days because plenty of gadgets now are compatible with said wireless technology. There are loads of models but if you do some research, you will surely get the model you need in no time. Ask friends, family and workmates whether they can recommend a good model, or you can seek out opinions online by way of technology forums and online reviews.