As an Amazon Associate, we earn from qualifying purchases.
It's that time of the year again when the winds are chilly and temperatures are colder. You know that soon enough snow will start pouring in and it won't be long till you start shovelling off snows along your path walk.
Like cars and motorcycles your bicycle too needs to be winterproof especially if you like using it everyday. Here are some good tips on how to prepare your bike for winter:
Warm Clothing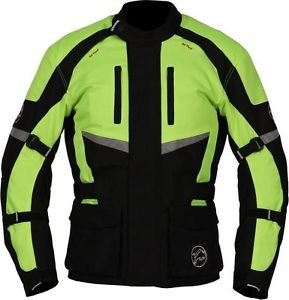 Ok, this might seem to be the most logical tip but many bikers go out in the cold temperatures and only realise on the highway how freezing cold the wind in winter can be!
Prepare yourself with good winter and weather proof clothing with enough insulation to keep yourself warm. If you need to drive long distances you fingers will be cold and numb and you can't control your handbrake or gear handle anymore. You can opt for heated gloves powered by small batteries or by the bike battery. Take care of your feet as well. Buy special winter boots and wear warm socks to keep your toes warm.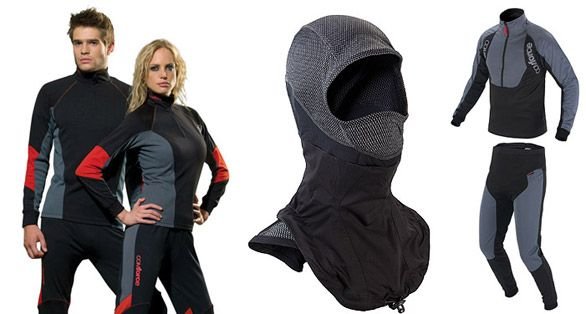 Keep the wind out of your jacket by using a scarf or special neck warmer which even comes with full hood. When you need to buy a new winter jacket, be smart and buy a bright colored jacket! Yellow is a lot better visible in the dark days of winter than the standard black jackets.
Lights
A checklist for your bike during winter will not be complete without checking its lights. Most of the time, the surroundings are dimmer during winter season; hence lights on your bike are highly essential to keep you visible from other drivers.
The lights you should purchase will depend on when and where will you use your bike. Will you pass by lit roads or will you go through dark lanes regardless of what time it is. With the advent of LED technology and rechargeable batteries the choices for lighting fixtures on your bike is bountiful.
If you are a daily commuter passing by or during nighttime then it would be best that you buy additional lights that will be installed at the front of your bike. More light means that you can see better and that other motorists can see you better as well. Most accidents happen because other motorists didn't see the motorcyclist!
Also, it's always best that you have a spare light bulb should there be instances your lights will fail.
Clean your bike
If you want your bike to last longer, clean it. Your bike experience is very much exposed to salty wet roads during winter and if you don't clean it regularly you'll see that most of its parts will corrode and become rustic.
Cleaning your bike is just like cleaning your car. You can make use of soap, water and elbow grease if you want an economical way of cleaning it. There are also cleaning products sold in the market that are specifically intended for bikes.
When cleaning, the chains of your bike should be given priority. It's a tedious task and it'll take you time to really clean it up thoroughly. However, you can still clean it by washing it every after your ride, dry and lubricate it.
Maintenance checks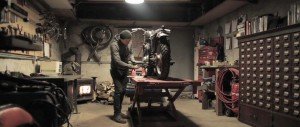 Your two-wheel ride does also need some check-ups, too and it's always better to have done regularly to keep it from wearing out. Check its essential parts periodically.
Check the brake pads if they are still in good shape. Tip the bike upside down so you can drain those waters that may have been stuck inside. Check for cables that may have been worn out. Inspect the cables if there are any signs of corrosions and rust. Check as well if it has become overstretched.
Mudguards
This important accessory is essential especially when biking during winter. It protects your lower legs and feet from mud and wet as well as your biking buddy if you're winter biking in a group.
There are different types of mudguards and choosing one will depend on the type of your bike, whether it has mudguard mounts already and eyelets. They also come in different sizes and shapes that will fit in to many of today's bikes and tires.
Proper tyres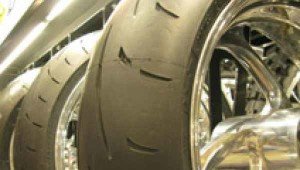 Tyres are most especially vulnerable to punctures during winter and this is something you don't want to experience. To keep your bike ready for winter, one of the necessary things you should do is to prepare your tyres and it's always best that you switch to tyres with enough tread.
Saddlebag / Top case
To have a saddlebag or a top case as part of your preparation for winter is like having an emergency kit inside your car. Imagine yourself stuck at the road, you're freezing cold, wet and your bike just doesn't seem like moving on – miserable, isn't it?
A saddlebag helps you keep all the necessary things you might need should unfortunate circumstances strike you. Essential things like a first aid kit, a warm sweater or jacket, food or cash may be fitted snugly inside your bag without having to worry where to place it. You can just put all these important things in there and simply forget that you have them in the first place. Should there be situations that you'll need them, you won't go miserable as you already have them ready.
Grease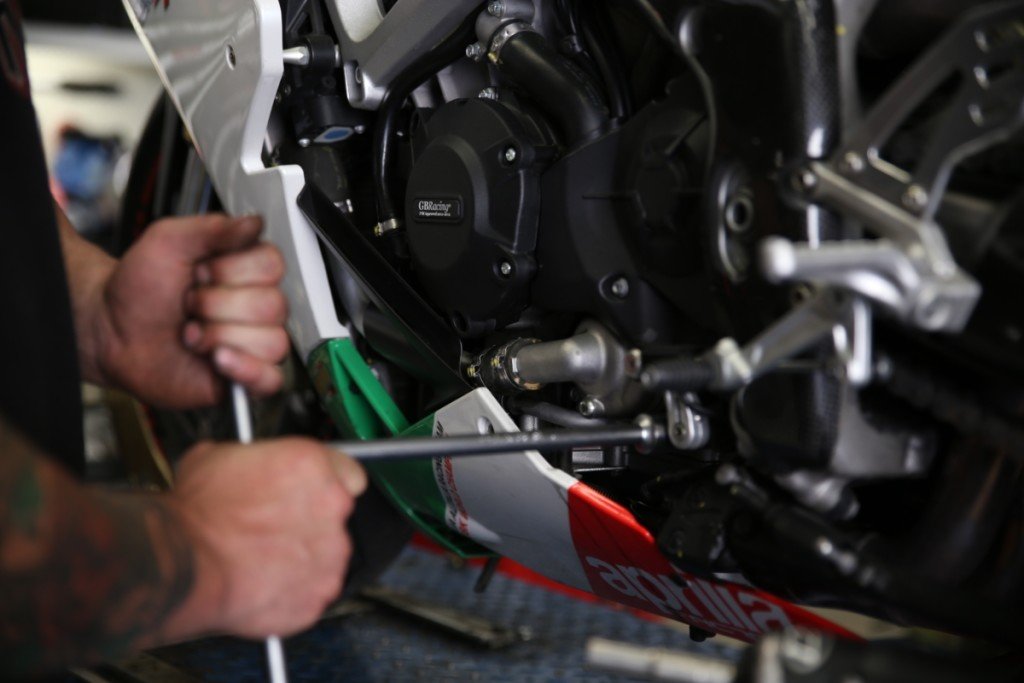 This essential tool must also be included when preparing for your bike this winter. Grease is a lubricant that helps keep the drivetrain of your bike running smoothly. A chain that appear and sounds like it has something that's stuck in it will most likely need grease to prevent it from further damage and prolonging its life.
Cleaning and greasing your bike must go hand-in-hand. You can give your chain with specific grease meant for it to better provide lubrication. Although grease can come in different types, a wet lube is a general type that is specifically meant for winter season while dry lubes are intended during summer.
Essentially, preparing your bike for winter is like preparing yourself for the season. Just like you, it has to be all geared up so that it can function normally in a way that you want it.
Remember: if you keep on riding in winter, stay safe!
More tips and advice on safer riding on motorcycleintercoms.net.